Dumpster Rentals and Junk Removal
Keller's #1 Junk Removal Service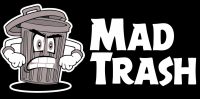 We Handle All Kinds Of Junk Removal
This shows you how we do things in Texas bigger and better than any other state especially California, 10 Texas Junk Removal Owners banded together to help an Elderly couple for free.
Here at Mad Trash, we have the tools and equipment to get the job done right. We are a local, female-owned, and operated dumpster rental and junk removal company. Located in Keller Texas we proudly serve the DFW Metroplex and provide outstanding customer service and same-day appointments are available.
With our pricing and dedication to hard work, Mad Trash is the most convenient and affordable choice. We provide junk removal solutions and dumpster rental services.
Text A Photo Or Call, Get Your Quote Today!
EXCELLENT
56 reviews on